A launching pad for boundary-crossing ideas
Ideas for new projects and initiatives often come from the faculty, either directly or indirectly. Cutting across departments and divisions, an initiative receives support from the Dean's Office while faculty explore ways to create a sustainable program, center, or institute. These are a few of the faculty-led initiatives in the Division of the Social Sciences.
Computational Social Sciences
An unprecedented volume of data on human behavior is now being offered by governments, corporations, educational institutions, and not-for-profit organizations. Along with this scale of data, new methods of data mining, estimation, and information processing offer unprecedented possibilities for social science inquiry. This initiative seeks to gather together resources for scientists and scholars interested in exploring these new opportunities.
Events
There are currently no upcoming events scheduled.
Related Links
Videos
Programs
Data Archives
Computing Support
Urban Science & Scholarship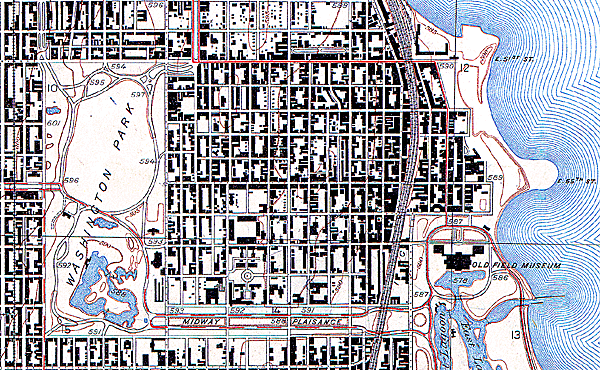 The environment for research on urban populations and systems is undergoing a paradigmatic shift that is blurring the boundaries between disciplines, schools, and methods. For the first time in human history, more than half of the world's population lives in cities; by 2050 that proportion is expected to rise to more than 70 percent. Moreover, dramatic advances in technology have enhanced our ability to gather and analyze data about urban populations in real-time. This shift will have profound consequences for the way that urban research is done in the future.
Events
There are currently no upcoming events scheduled.
Related Links
Workshops
There are currently no active workshops.
Neubauer Collegium
In an ambitious initiative designed to expand the boundaries of humanistic study, the University of Chicago has established The Neubauer Family Collegium for Culture and Society.  The Collegium will create a destination for outstanding visiting scholars in the humanities and humanistic social sciences from around the nation and the world, who will come to collaborate with their peers in Chicago. It will fund research into large-scale questions that require the expertise and perspectives of many disciplines, while pioneering new efforts to share that work with a wider public.
Named in honor of Joseph Neubauer and Jeanette Lerman-Neubauer, whose landmark $26.5 million gift to the University is among the largest in support of the humanities and social sciences in the institution's history. The gift marks a new chapter in the Neubauer family's history of innovative philanthropy in support of scholars and groundbreaking research, designed to make a lasting impact.  The Neubauers said their support for the Collegium stemmed from a desire to help humanists embrace new modes of inquiry.
"We want to see what humanists and social scientists can do when they are encouraged to and have the resources to set their sights on questions beyond their discipline," says Joseph Neubauer, MBA '65, a trustee of the University and Chairman of the Aramark corporation.
"Any time there has been a flowering of civilization, it is because great ideas have been tested, shared and disseminated widely," Jeanette Lerman-Neubauer adds. "The Collegium has the potential to foster that kind of collaboration in our time."
The Neubauer Collegium will be housed at 5701 S. Woodlawn in the former Meadville-Lombard Seminary building, and will begin operation during the 2012-2013 school year, with the first visiting scholars arriving in 2013-2014.
News
Events
There are currently no upcoming events scheduled.
Related Links
Workshops
There are currently no active workshops.
Becker Friedman Institute
The Gary Becker Milton Friedman Institute for Research in Economics was established in June 2011, joining the strengths of the three-year-old Friedman Institute and the Becker Center on Chicago Price Theory.
The Institute is an intellectual destination for the world's best economists and scholars in related fields. It builds bridges across disciplines and subfields in economics, fostering conversations and collaborations that sharpen research and spark new ideas.
A collaboration of the University of Chicago Department of Economics, the Booth School of Business, and the Law School, the Institute provides multilayered support for the research activities of faculty and students. Its activities enhance the vibrant research environment that characterizes economics at the University of Chicago.
Related Links
Workshops
There are currently no active workshops.
Emerging Leaders
The University of Chicago is in the midst of a period of exceptional opportunities to transform the graduate experience and set new standards for a 21st century graduate training program.  The Division of the Social Sciences has begun a series of investments to broaden our students' understanding of their opportunities, expand their range of professional options, improve their professional training, stabilize their financial circumstances, and reduce their time to degree.  A recent American Academy of Arts and Sciences report proposed that the importance of providing education in the humanities and social sciences is to produce "[c]itizens who are educated in the broadest possible sense, so that they can participate in their own governance and engage with the world… We must prepare the next generation to be these future leaders.  This spirit animates our vision.  If successful, our Initiative will demonstrate that, through a partnership between the division and departments, it is possible to create a more inherently rewarding and professionally promising graduate education that retains the intellectually intense, scholarly focused orientation that is the signal of a University of Chicago education.
The Emerging Leaders Initiative is centered around three efforts, reducing (but not artificially constraining) the time to degree, creating opportunities for personal and professional development, and improving the overall graduate experience.